Hanover High School Bands

© 2010 HHSBand.net & HHS Band Boosters.

All Rights Reserved.

Students and Parents:

For the most up to date information on our band classes, please visit

Marching Hawks 2013 VBODA Performance

Click the link below to view the HHS Marching Hawks' performance at the VBODA state assessment, October 26, 2013. Note: clicking the link will open a new window.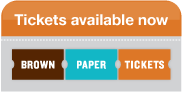 No BS! Brass Band Concert Info

Click the icon below for ticket information and / or to purchase tickets for the No BS! Brass Band Concert at Hanover High School on January 16, 2014 at 7:00pm.

HHS Marching Hawks at Times Square - New York City - November 25, 2013.

THANK YOU to all parent volunteers, chaperones, band members, and especially Mrs. Birdsong for a great time and for great memories.

Photo by www.groupphotos.com.